Main
»
2012
»
June
» 28
---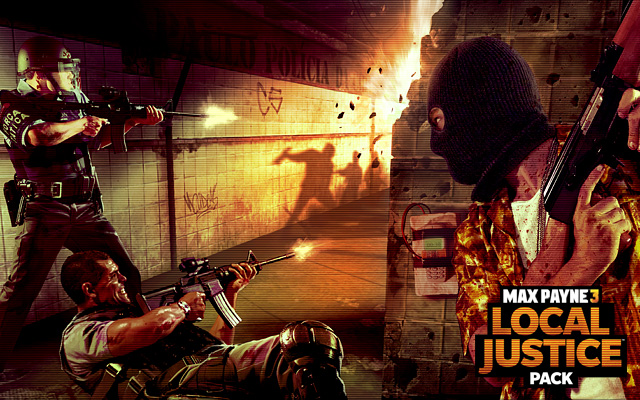 Rockstar have today announced the release date of the first downloadable content pack for Max Payne 3; Local Justice, which will be released on the 3rd of July. The pack will include the following:
55th Battalion HQ map for all game modes
The Imperial Palace and Departure Lounge maps for Deathmatch, Team Deathmatch and Payne Killer
Light Fingers Item for faster looting
M4 Assault Rifle with attachments São Paulo Police Faction with related avatar customization options
In a special deal, the Local Justice pack will be available for a discounted price of 480 Microsoft Points on the Xbox 360, and for $5.99 on the Playstation 3 and PC. After this launch week, the pack will return to its normal price of 640 Microsoft Points or $7.99.
On the other hand, if you have purchased the Max Payne 3 Rockstar Pass you will receive this pack free of charge. The Rockstar Pass can be purchased from
here
for 2400 Microsoft Points on the Xbox 360, or for $29.99 on the Playstation 3 and PC.
You can check out the first screenshots below:
Views: 604 | Added by:

Admin

| Date:

2012-06-28