Main » 2011 » May » 7 » L.A. Noire Original Short Story Release: "What's in a Name" by Jonathan Santlofer
---
L.A. Noire Original Short Story Release: "What's in a Name" by Jonathan Santlofer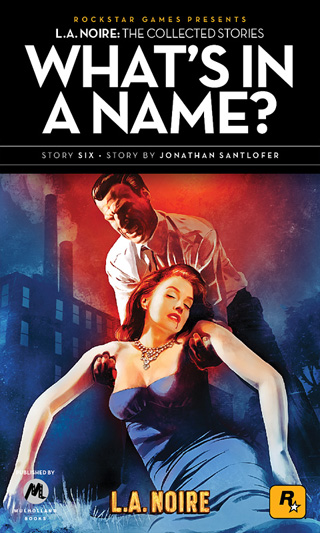 On the heels of this past Tuesday's announcement about L.A. Noire: The Collected Stories, a series of original short fiction inspired by the game itself. Today; Presenting for your reading pleasure the first full story release from that collection--introduces you to John... or is it Jon... or maybe it's James... A story of a sociopath with high hopes, and a curious knowledge of the Los Angeles underworld. And of a young L.A.P.D detective working to crack the latest murder case to terrify the city.

Enjoy award-winning writer, Jonathan Santlofer's "What's in a Name" in its entirety at www.rockstargames.com/lanoire/stories, available to read within the site or as a downloadable PDF.

Stay tuned for more releases from the series over the coming weeks to and through the launch of L.A. Noire.

Views: 143 | Added by:

Admin