Main » 2011 » March » 30 » L.A. Noire Honored as First Videogame to Make Official Selection of the 2011 Tribeca Film Festival
---
L.A. Noire Honored as First Videogame to Make Official Selection of the 2011 Tribeca Film Festival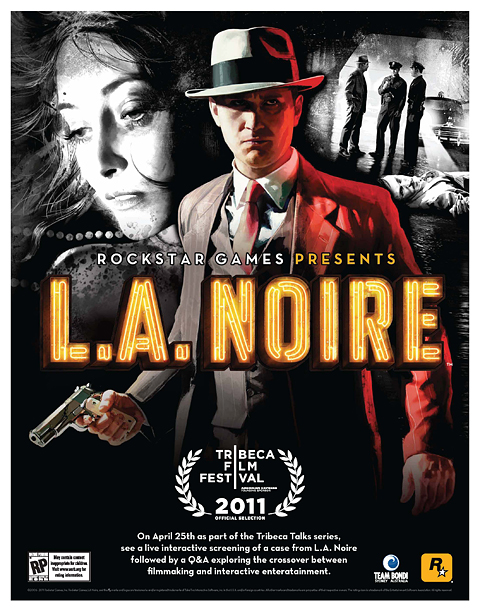 L.A. Noire has been honoured as an Official Selection at the 2011 Tribeca Film Festival, marking the first time ever that a video game has been recognised by the festival.

For anyone attending the festival, Rockstar Games will be presenting an exclusive preview of the game as part of the Tribeca Talks series on Monday April 25th. The presentation will feature a live demonstration of part of a case from the game, followed by a Q&A exploring the crossover between film-making and interactive entertainment.

"What Rockstar and Team Bondi have accomplished with L.A. Noire is nothing less than ground-breaking," said Geoff Gilmore, Chief Creative Officer of Tribeca Enterprises. "It's an invention of a new realm of storytelling that is part cinema, part gaming, and a whole new realm of narrative expression, interactivity, and immersion. We are poised on the edge of a new frontier."

For more details on the Tribeca Film Festival, visit www.tribecafilm.com.
Views: 174 | Added by:

Admin